Blake receives Argent Financial's Hambidge Center Fellowship
Ruston musician and five-year Louisiana Tech music faculty Shayla Blake is the recipient of Argent Financial Group's Distinguished Fellowship for the 2020 Hambidge Center's Creative Residency Program, which includes a $700 stipend and two-week residency at the Hambidge Center in Rabun Gap, Georgia.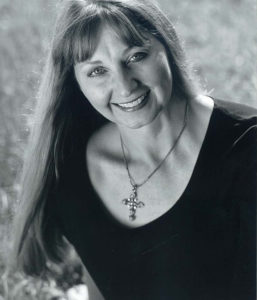 The 600-acre creative sanctuary in the Blue Ridge Mountains has been nurturing creative talents for more than 85 years by providing the space and time needed for visionary works to be conceived and developed.
A Ruston native, Blake plans to use the valuable time at the Hambidge Center for  intense practice time both for flute and piano repertoire — she is planning for a solo recital — and for composition time and instrumental arranging projects already underway.
"To be chosen for a Hambidge residency is not only a timely artistic affirmation for me, but also it's propelled me forward as I approach and envision new creative projects," Blake said. "The uninterrupted blocks of time that Hambidge affords lends itself to lots of productivity."
Celebrating its 30th anniversary in 2020, Argent Financial Group (AFG) is a leading independent fiduciary wealth management firm and one of the University's most loyal friends. Argent makes the sponsorship available to applying residents of Ruston who work in writing, visual arts, dance, ceramics, culinary arts, or music.
Although Blake has never personally visited with anyone who has attended Hambidge, "I've read some responses by other fellows that were very positive," she said. "The fact that a well-respected, local company such as Argent would invest in the Hambidge Center for the Arts and Sciences was a strong recommendation for me."
Blake is a three-time winner of the Publisher's Award at the Martin Institute Composers Symposium, has received three Editor's Choice Awards from J.W. Pepper, and in 2019 was named to the list of Powerful Women Composers by Fred Bock Publishers. Her work has been published by Lorenz, Hal Leonard, Shawnee Press, Fred Bock Music and EasyChoirMusic.com. She has also released four albums with husband and vocalist Mack, all of which reflect her diverse musical styles. 
All applicants were evaluated by the Hambidge Center's panel review process.
 "Every year we review many extraordinary applicants, but Shayla stood out as someone who not only has a passion for music but also shows a strong community-oriented approach," Hambidge Center Executive Director Jamie Badoud said. "We are excited to hear the colorful compositions she creates." 
Blake teaches piano, flute, songwriting and Choral Arrangement at Tech, works as a collaborative pianist, and teaches both piano and flute in her private studio. When she is not composing or performing, Blake volunteers as regional coordinator for Nashville Songwriters Association International in the Louisiana region and is a dedicated member of Music Teachers National Association and the American Society of Composers, Authors and Publishers (ASCAP). 
"Not only is Shayla incredibly talented, but she makes it a point to give back to the Ruston community through music," said Argent CEO Kyle McDonald. "We wish Shayla the best at Hambidge and look forward to hearing her new compositions when she returns."
The Blakes have two daughters, Abbey and Anna; each attended Tech and each married a Tech graduate.