St.Amant recognized by ABC for research, new book
Dr. Kirk St.Amant, Eunice C. Williamson Endowed Chair and Director of the Center for Health and Medical Communication in the School of Literature and Language at Louisiana Tech, has received the 2020 Kitty O. Locker Researcher Award from the Association for Business Communication (ABC) for excellence in business communication research.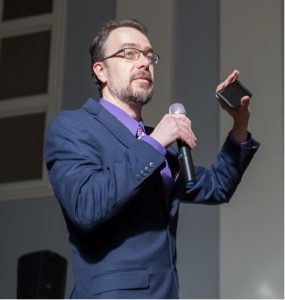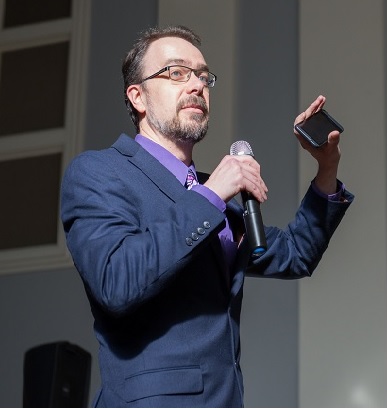 ABC, which has grown into the premier international business communication organization since its founding in 1935, also recognized St.Amant and his colleague Dr. Bruce Maylath, an English professor at North Dakota State University, with the 2020 Distinguished Book on Business Communication Award for their upcoming book, Translation and Localization: A Guide for Technical and Professional Communicators.
The book award "recognizes an outstanding book or edited volume that has made a significant contribution to the discipline and was authored or edited by a member of the association," ABC Executive Director Dr. James Dubinsky said. "Dr. St.Amant and Dr. Maylath distinguished themselves for this recognition through their excellence in teaching, pedagogy, and methodology, research and publications, and professionalism."
Also, St.Amant earned the Locker Award because "with his scholarship, he has made an outstanding contribution to the business communication discipline," said ABC President Dr. Geert Jacobs. "Our Association has continued to thrive with his inspiring, pioneering work."
The late Locker was a longtime English professor well known for her research background, including her work on collaborative writing in the classroom and the workplace. St.Amant "unfortunately never got to meet her," he said, but is well aware of her work and "humbled and honored that the work I've been able to do over my career has helped advance the kind of research she so passionately pursued.
"Her dedication to applied research – the kind that involves working with members of different communities with a focus on providing students with unique educational experiences – really resonates with me and the work I've tried to do over the course of my career," he said.
St.Amant's most recent research contributions, specifically, concern the work he's doing looking at the psychology behind communication — "what is it about the way we think about and process different kinds of communication that affects how we understand and react to different messages — particularly in intercultural contexts," he said. "I've tried to research how these cognitive factors affect the way different cultures communicate and create things – everything from written messages to websites to apps – for others to use.  I think that fusion of cross-cultural communication, the psychology of communication, and understanding what constitutes usable kinds of communication was central to my receiving the award."
It's been a sort of championship season for St.Amant; in October, he earned the Distinguished Service Award from the  Council for Programs in Technical and Scientific Communication (CPTSC) for his significant long-term contributions to programming in technical communication.
And in October, he delivered the keynote address at the inaugural Visual Technologies for Teaching, Learning and Inclusion Conference, an international virtual event that was to have been held in Athens, Greece, but was altered due to the pandemic.
"I think a lot of it has to do with timing and how the world has shifted to more virtual communication – a lot of which is increasingly international in nature," St.Amant said about this back-to-back-to-back-to-back recognition. "It's a situation that highlights the importance of the psychology of communication—how do we shift from face-to-face to online discussions of everyday things—and the idea of usability—how do we use technologies to communicate in this new always-online context. Plus, factor in international communication. I also think it's the realization that the need to understand these factors is going to be key to our lives for not just the present, but the short- and long-term future as well."
Students can get involved through a number of opportunities, from the formal classroom setting and classes St.Amant teaches to collaborating on research projects through the University's new Center for Health and Medical Communication.
"I'd encourage students to email me at stamantk@latech.edu to let me know of any interest," he said. "From there, we can chat more to identify the best option the student might pursue to gain the kinds of knowledge and experience that best suit their educational and career goals and interests."
Students from any major can join in these research projects.
"As long as there is an interest in studying how we communicate," St.Amant said, "there will be chances to collaborate. We have students in biology working on communication projects involving social media for sharing health and medical information, students in computer science and engineering who have created instructions for engaging in effective telehealth, and the list goes on.
"It's all a matter of working with students to help them realize how the field they are majoring in or the ways in which they use technology to communicate with peers can become the foundation for a research project that both explores how we communicate and that can lead to discovering new ways to share different kinds of ideas."