Thompson receives Louisiana Historical Association's highest honor
Dr. V. Elaine Thompson, Associate Professor in and Interim Director of Louisiana Tech's School of History and Social Sciences, was this spring named a Fellow of the Louisiana Historical Association (LHA), the highest honor an LHA member can receive.
The designation as an LHA Fellow recognizes "outstanding accomplishments and remarkable contributions to Louisiana's culture, literature, and history."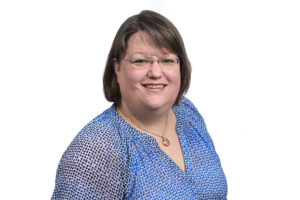 There can be only 35 living fellows at any time; Thompson is one of 28, as are Stephen Webre and Philip Cook, each a professor emeritus at Tech. Today, Thompson holds the Garnie W. McGinty Chair in History as Webre did before his recent retirement.
Deceased Fellows include former Tech faculty John D. Winters, Morgan Peoples, and Billy Gilley, as well as former Writer-in-Residence at the University of Louisiana-Lafayette Ernest Gaines, who won the National Book Critics Circle Award for fiction in 1993 for his novel, A Lesson Before Dying.
"I gave my first professional presentation at the LHA annual meeting as an undergraduate student in March 1993, and I've been involved with this organization ever since," Thompson said. "As a historian of and in Louisiana, I was pleased to serve as president in 2019-2020 and honored to be recognized as a member of the Company of Fellows after more than half a lifetime of membership and service."
Thompson was LHA President last year and had to make the tough call to cancel the organization's annual conference in Baton Rouge because of the pandemic. The 2021 annual meeting, which included award presentations, was held virtually in March; with his introduction of her during the meeting, Thompson's close colleague in Tech's School of History and Social Sciences, associate professor Dr. David Anderson, inducted his friend, someone he said "represents the best and the brightest of Louisiana."
"Elaine cares the most of anyone I know in academia," Anderson said. "She hasn't succumbed to the cynicism and pessimism of our time. She's patient with students, with staff, with friends; she's ensured our continuity or sustainability that we're going to get through this. In the future when LHA is again a thriving and vibrant organization, it's going to be because of Elaine."
Anderson described many of Thompson's scholarly achievements in her nearly 20 years at Tech, including more than 40 public presentations on a variety of topics, her work with the local library to bring in first-rate historians and exhibitions, plus her commitment as LHA president during the COVID-19 crisis and her dedication to higher education as Interim Director at her University during an especially difficult time.
"In Elaine's case, (her being named a Fellow) is more than just totaling up stuff," he said. "These are cynical and mean times that eat at democracy. The discipline of history is being carved up into bits. But Elaine's one of the ones who care; she carries the curse of not being able to walk away and ignore her obligations and stop caring about our students and classes, our scholarship, or our professional association.
"By honoring her, we honor what we believe is our best," Anderson said, "what we believe is essential in our lives. She is the best in all of this."
The LHA promotes excellence in scholarship, teaching, and dissemination of research in all areas of Louisiana History, encourages study and teaching of other areas of history, fosters inclusion of all practitioners of history, and advocates for the responsible stewardship of all cultural resources. The LHA asks that you consider becoming a member; find more information lahistory.org.