About the School of Music
Louisiana Tech University's School of Music can be summed up in two words: tradition and ambition.
We're proud of our long legacy of excellence. Some of the first students at Louisiana Tech (back when it was called the Industrial Institute and College of Louisiana at its founding in 1894) studied music, and the music faculty have spent the last 125 years laying a foundation for personal growth in music performance, pedagogy, and education for our students. While maintaining the highest quality and professional standards in both academic and musical performance, the music programs at Louisiana Tech have fostered the development of knowledge, skills, professional and academic achievement, and integrity in the field of music. Louisiana Tech University continues to serve as a pillar of the arts community in Ruston and Northern Louisiana. We want you to be a part of this tradition.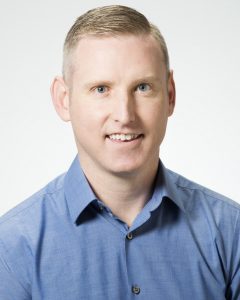 We're also ambitious! Since we officially became the Louisiana Tech University School of Music in 2019, we've taken our vision for the future of music at Louisiana Tech to a whole new level. While we currently enrich the cultural life of our own campus and the surrounding communities, we're well on our way toward making a national and global impact. Not only do we prepare students for traditional careers in classical music performance and primary and secondary music education, we're training future media moguls and musical entrepreneurs, rising singers, songwriters, rappers, and producers, composers and sound designers for online video, video games, VR, etc., and musicians and teachers trained to adapt and succeed in emerging fields that don't even yet exist. We're building new music production studios and introducing our students to state-of-the-art emerging music technologies. We're offering opportunities for students to get hands-on experience in the concert hall, classroom, radio station, and record label long before they graduate.

I invite you to explore this website to find out more about our faculty, staff, and students, our facilities, and the degree programs we offer. You can also find what we're currently up to by checking us out on various social media platforms @latechmusic. We're available on both Twitter and Facebook, and our performances are uploaded to YouTube.
Here in the Louisiana Tech University School of Music, you will find a community that cares about you and your success, and we can't wait to meet you!
Ever loyal,
Dr. Michael L. Austin
Founding Director of the School of Music
Accreditation
Accredited by the National Association of Schools of Music since 1959, the Louisiana Tech University School of Music offers a Bachelor of Arts in Music Degree with concentrations in Performance, Music Education, Music – Liberal Arts, and Music Industry Studies (coming soon). 
Date of Initial Accreditation: 9/1/1959
Year of Most Recent Comprehensive Review: 2018
Academic Year of Next Scheduled Comprehensive Review: 2027-2028