About the School of Music
Let your music journey begin now!
Join the School of Music to expand your music horizons! We invite you to hone your skills as a recording engineer, an artistic solo performer, a sensitive collaborative musician, or find and grow your pedagogical skills teaching music to young people.  In addition to five music degrees, we offer a multitude of performing opportunities for students from all areas of campus.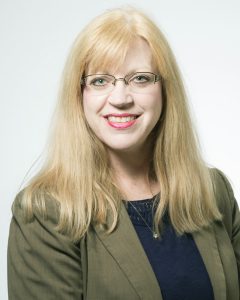 Louisiana Tech University School of Music offers five Bachelor of Arts in Music degrees:  music education vocal, music education instrumental, music industry, performance, and liberal arts.  Each track offers students a strong foundation for numerous careers in music. 
The School of Music has two tracks for our ed degree:  vocal for choral teachers and instrumental for band.  Students will garner knowledge from experts in their field, such as Dr. Chris Heidenreich, our Director of Bands, and Professor Demetrius Robinson, our Director of Choirs. 
Tech is proud to offer one of the only Music Industry Degrees in the surrounding states.  Our school boasts a state of the art Solid State Logic ORIGIN sound board.  We also have our own Tech record label, and our school houses the Tech Radio station KLPI.  Our school has a student body that enjoys, studies, and performs various styles of music in both the classical and popular realms. 
In addition to our music industry and music education programs, we also offer music degrees in performance for students who want to refine and take their performance skills to the next artistic level.  We offer a degree in liberal arts which offers a less intensive music study along with an enlightening array of optional courses. 
The School of Music offers a plethora of ensembles that attract students from across campus:  the Band of Pride, the Symphonic Wind Ensemble, the Concert Choir, the Chamber Singers, the Percussion Ensemble, the Guitar Ensemble, the Chamber Orchestra, the Pop Ensemble, and two Jazz Ensembles.  Let your music journey begin today! 
Ever loyal be,
Dr. M. Steele Moegle, Interim School of Music Director
Associate Professor of Music
Accreditation
Accredited by the National Association of Schools of Music since 1959, the Louisiana Tech University School of Music offers a Bachelor of Arts in Music Degree with concentrations in Performance, Music Education, Music – Liberal Arts, and Music Industry Studies (coming soon). 
Date of Initial Accreditation: 9/1/1959
Year of Most Recent Comprehensive Review: 2018
Academic Year of Next Scheduled Comprehensive Review: 2027-2028