Louisiana Tech history students honored for research
Three Louisiana Tech University graduate students in history were honored for their research efforts during the North Louisiana Historical Association's annual spring banquet held this past Saturday in Shreveport.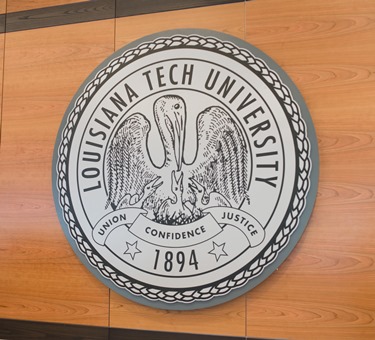 Eric Flowers, of Bossier City, took first place in the graduate division of the association's annual W. Darrell Overdyke competition for the best research paper on the history of North Louisiana.  Flowers's paper is titled "D. W. Spurlock and the Birth of Civil Aviation in Shreveport, 1925-1930." Tied for second place in the Overdyke competition were Kevin Adkins, of Farmerville, and Matthew Franszczak, of Slidell.  Adkins's paper focused on "The 31st Louisiana Infantry at Millken's Bend and Chickasaw Bayou during the American Civil War, 1862-1863," while Franszczak turned his attention to "The Caddo Indians and the Treaty of 1835." All three papers were researched and written in Dr. Stephen Webre's graduate seminar on historical research and writing.  Besides a cash prize, winning papers are published in the association's journal, "North Louisiana History." The Overdyke Student Awards are made in memory of the late Dr. W. Darrell Overdyke (1907-1973), who taught history at Centenary College for more than 40 years.  They are made possible through the generosity of the late Martha Walker Overdyke and her brother, E. Laurence Walker of Shreveport.
Written by Judith Roberts – jroberts@latech.edu