Waggonner Center to host 'musical roundtable' on early American history
The Waggonner Center for Civic Engagement and Public Policy at Louisiana Tech University will sponsor an interdisciplinary roundtable discussion on the interpretation and presentation of America's founding through "Hamilton: An American Musical," at 6:00 p.m. September 28 in George T. Madison Hall (GTM) Room 105.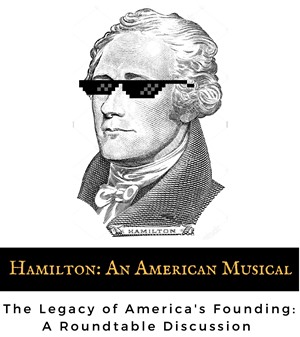 One year ago, Lin-Manuel Miranda's "Hamilton" cast album debuted, reinvigorating widespread interest in both musical theater and early American history.  This roundtable event will bridge these two areas and feature presenters from Louisiana Tech including Paul B. Crook, directing and acting professor; Mark D. Guinn, director of the School of Performing Arts; Jason Pigg, director of the School of History and Social Sciences, and associate professor of political science; and Kristen D. Burton, Waggonner Center Research Fellow and visiting assistant professor of history. The event is free and members of the campus and local community are invited to attend.  An audience questions and answer session (and perhaps a few song requests) will follow the presentation. Bailey's presentation titled, "What Makes the Constitution the Authority," will look at James Madison's decision to become the father of the U.S. Constitution.  The event is free and members of the campus and local communities are invited to attend. The Waggonner Center for Civic Engagement and Public Policy, named for U.S. Representative U.S. Representative Joseph D. Waggonner who represented the Fourth Congressional District of northwest Louisiana from 1961 until1979, focuses on restoring the principles and values of bipartisanship – a hallmark of Rep. Waggonner's career – by educating and inspiring students to employ a critical, bipartisan approach as they become more engaged in the political issues and problems of our democracy. Fostering citizenship, bipartisan understanding, effective public policy and civic leadership among students, and engaging the public at large is at the core of the Waggonner Center's mission.  The Center also seeks to foster and promote active and responsible civic engagement through an interdisciplinary combination of innovative curricular initiatives, academic outreach, and community outreach. For more information on the Waggonner Center at Louisiana Tech, visit
www.waggonnercenter.org
or email
waggonnercenter@latech.edu
.