English professor publishes book on technical communication in global context
A new book just published by Louisiana Tech University English professor Kirk St. Amant focuses on preparing technical writers, engineers and technical professionals to communicate effectively in an international market.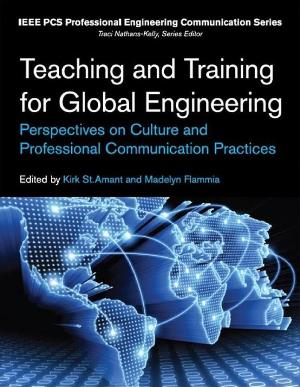 Co-edited with Professor Madelyn Flammia of the University of Central Florida, the book, "Teaching and Training for Global Engineering: Perspectives on Culture and Professional Communication Practices" (Wiley-IEEE Press, 2016), features contributions from different perspectives written by both industry professionals and academic researchers. Among the issues addressed are language and cultural differences as they affect translated text, visual design, software use and ethical practices.  Technology applications for training technical communicators, engineers and technical professionals are stressed as well. According to the publisher, the book will be of use to university and college educators, organizational trainers, industry professionals and graduate and undergraduate students. Kirk St. Amant, who joined the Louisiana Tech faculty this year, is professor of English and holds the Eunice C. Williamson Endowed Chair in Technical Communication.  St. Amant earned the Ph.D. from the University of Minnesota and has worked on international projects for companies such as Medtronic, VERITAS Software, the Braun Corporation, Unisys, the Humanitarian Demining Information Center, and the Consortium for the Enhancement of Ukrainian Management Education.
Written by Judith Roberts – jroberts@latech.edu