Louisiana Tech to hold second annual Game Jam
Louisiana Tech University will hold its second annual Game Jam from Friday, March 31, through Sunday, April 2, in the F. Jay Taylor Visual Arts Building.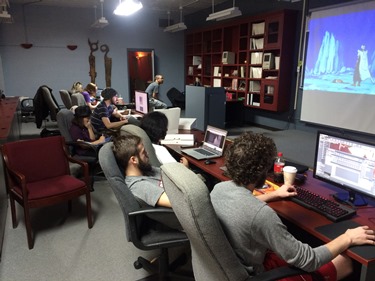 Teams of video game designers and programmers will compete against one another in a 48-hour challenge based on a theme to be announced at 4 p.m. March 31, at the kick off of the event.  Game creators will use their own materials, including computers, software and Wacom tablets, to develop the design and code for games. Judges will select the top teams after playing the games Sunday afternoon. Participation in Game Jam is free and open to the public. Last year, 55 participants from across north Louisiana took part in developing games for the event. Some meals and snacks will be provided to participants. Early registration is open through Sunday, March 26, at
https://www.eventbrite.com/e/2nd-annual-latech-school-of-design-game-jam-tickets-32850987187
.  The first 50 early registrants will receive a free T-shirt. Participants can also register at the event. Learn more about the Game Jam at its official Facebook page,
https://www.facebook.com/events/701186486750498/
.
Written by Brandy McKnight – mcknight@latech.edu