'King Lear' auditions Tuesday in Stone Theatre
The Louisiana Tech University Department of Theatre will hold auditions for William Shakespeare's dark and electrifying tragedy
King Lear
, set in modern day Washington, D. C. and directed by Paul B. Crook.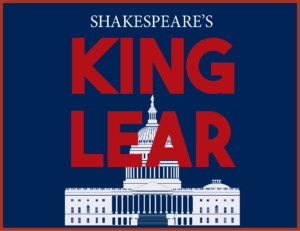 King Lear
auditions are open to everyone and intentionally all-inclusive. They will be held at 7 p.m. Tuesday, March 13, in Arthur W. Stone Theatre, located in Howard Center for the Performing Arts.
King Lear
runs from April 24 through April 29. Experience Shakespeare at his best with the chance to perform one of his greatest tragedies. On March 13, all auditioners should please come prepared with a one-minute monologue from a Shakespearean tragedy or historical play, but not from
King Lear
itself. Please wear appropriate audition attire — business casual.For more information about auditions, please contact the Louisiana Tech Department of Theatre's office at 318.257.2930.
King Lear
, one of Shakespeare's darkest and most savage plays, tells the story of the foolish and Job-like Lear, who divides his kingdom, as he does his affections, according to vanity and whim. His plan goes awry as his daughters scheme and fight for control, throwing the entire kingdom into turmoil. Lear's failure as a father and a king engulfs himself and his world in tragedy as he descends further and further into madness. Offering some of Shakespeare's greatest and strongest characters for both men and women, 
King Lear 
showcases the Bard at the height of his dramatic powers. For more information about the Department of Theatre, please visit LaTechUniversityTheatre.com, "like" our Facebook page at
facebook.com/LaTechTheatre
, and follow us on Twitter and Instagram at @LaTechTheatre.