Auditions scheduled for Stone Theatre production of 'Brighton Beach Memoirs'
The Department of Theatre at Louisiana Tech University has scheduled auditions for its production of the Neil Simon classic, "Brighton Beach Memoirs," for 7:00 p.m., February 9 in Stone Theatre located in Louisiana Tech's Howard Center for the Performing Arts.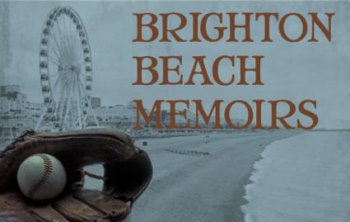 This cast is composed of four females and three males, and auditions are open to anyone who would like to participate. Actors will need to prepare a one-minute monologue in a style of their choice. Copies of the script are available in room 304 of the Howard Center for the Performing Arts building for overnight checkout. The play, regarded as Neil Simon's "funniest, richest and consequently the most affecting of his plays," centers on Eugene – a young teen growing up in Brooklyn in 1937. Dreaming of baseball and girls, he must cope with the mundane existence of Brooklyn, a formidable mother, an overworked father and his worldly older brother, Stanley. Throw into the mix his widowed Aunt Blanche and her two young yet rapidly aging daughters, and you have a recipe for hilarity served up Simon-style. This bittersweet memoir evocatively captures the life of a struggling Jewish household where, as his father states, "If you didn't have a problem, you wouldn't be living here." Audition callbacks will be held at 7:00 p.m., February 10. Performance dates for this production are set for April 22 – 25, 2015 and April 30 – May 2 in Stone Theatre. For more information, contact the Louisiana Tech Department of Theatre at (318) 257-2930, visit www.latechuniversitytheatre.com, or access their Facebook page at www.facebook.com/latechtheatre. Follow them on Twitter and Instagram at @LaTechTheatre. To learn more about upcoming events from the School of Performing Arts, visit http://www.latech.edu/performingarts/calendar.shtml.
Written by Olivia Wilcox – stonetheatre@gmail.com