Historian contributes to new book on Iraq, Afghanistan
The U.S. military engagements in Iraq and Afghanistan are still fresh in the minds of many Americans, but some historians are already trying to place them in the context of the nation's past.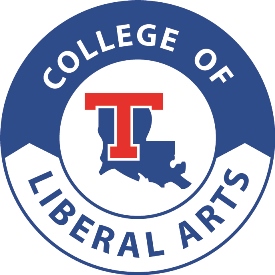 One scholar who has been working to connect the recent past to the longer story is Louisiana Tech University assistant professor of history Andrew C. McKevitt.  McKevitt's article, "'Watching War Made Us Immune': The Popular Culture of the Wars," appears in a new book published recently by New York University Press. Titled "Understanding the U.S. Wars in Iraq and Afghanistan" and edited by Beth Bailey and Richard H. Immerman, the book collects essays on many facets of the two conflicts, including their origins in U.S. policy in the Middle East, the George W. Bush administration's vision for a "global war on terror," the intelligence failures leading up to the Iraq War, the role of domestic politics and mass media, and the conflicts' legacies for veterans and U.S. foreign policy. McKevitt's own chapter deals with how public understanding of the wars in Iraq and Afghanistan was shaped by depictions found in film, television, music, literature and video games. "Popular culture is one way our society tries to make sense of complicated issues like war and international terrorism," McKevitt said. Growing out of a symposium held at Philadelphia's Temple University in 2013, the book is intended especially for today's college-age students, who, according to McKevitt, "were just small children in 2001 when the fighting began, too young to participate in the critical popular discussion of the wars." It will also interest older readers trying to make sense of the complicated times they've lived through. McKevitt gives much credit to his students in honors seminars taught at Louisiana Tech while he was researching and writing his contribution to the collection. "We learn as much from our students as they learn from us," he said.  "Bringing our own research into the classroom gives them a chance to see professionals at work.  At the same, it gives us fresh, critical eyes on our scholarly endeavors." A member of the Louisiana Tech faculty since 2012, McKevitt is a graduate of St. Joseph's University and holds a doctorate in history from Temple University.  He teaches courses on recent American history, popular culture and U.S. foreign relations.
Written by Judith Roberts – jroberts@latech.edu