Louisiana Tech Concert Association presents 'Feu Follet' by Elisa Monte Dance
The Louisiana Tech Concert Association is proud to present "Feu Follet," a dance performance depicting struggle, adversity, and raw Cajun culture, at 7:30 p.m. April 14 at Howard Auditorium in the Howard Center for the Performing Arts on the campus of Louisiana Tech University.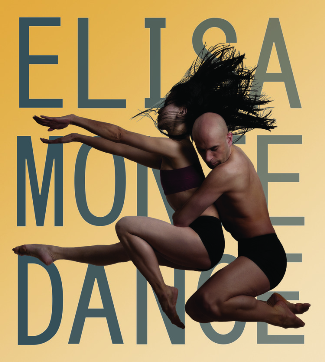 Choreographed by Elisa Monte, seven dancers depict a beautiful look at Cajun culture and history from France and Canada to Cajun Country in Louisiana. Originally commissioned in 1995 with an original score written by Richard Peasley, Elisa Monte Dance will perform this fun, mysterious piece titled "Feu Follet."  The adaption of this beautiful, fun-loving, cultural adventure will truly satisfy audience members of all ages. Many years ago, there lived a culture deep within France and Canada. With their hearts and souls pointed to the bayous of Louisiana, the Cajun people set their sights and started their journey.  Referring to mysterious marsh lights seen from Louisiana bayous, Feu Follet, or "crazy fire," creates an atmosphere of pure Cajun bliss. Ticket prices for the shows are $25 for general admission, $10 for students with student ID, $20 for youth under 14 years old, and $20 for seniors 65 years old and up. For group rates or more information on this performance, please contact the box office, located in the lobby of Stone Theatre in the Howard Center for the Performing Arts, at (318) 257-3942, Monday – Friday from 1:30 p.m. to 4:45 p.m. For more information on the Louisiana Tech Department of Theatre, please visit us at www.latechuniversitytheatre.com , "like" our Facebook page at facebook.com/latechtheatre, or follow us on Twitter and Instagram at @LaTechTheatre.
Written by Austin Reyes – stonetheatre@gmail.com