Louisiana Tech percussion concert slated for Tuesday
Area residents are invited to attend a performance given by the Implosion Percussion Group beginning at 7:30 p.m. Tuesday, April 5 in Howard Auditorium on Louisiana Tech's campus.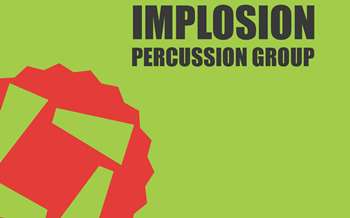 Implosion Percussion Group was founded in 2008 to bring new music to the north Louisiana area. Tuesday's concert will include the premiere of "Green Monkey" by member James Waller. They will also perform a novelty piece by founding member Mel Mobley titled "Xylophobia," which involves two performers on xylophone and four on marimba. Other works include Paul Bissell's "Equal Fire," Daniel Levitan's "Marimba Quartet," an arrangement of Bela Fleck and the Flecktones "County Clare," and Nebojša Živković's "Trio per Uno." The concert is free to the public, but donations are encouraged in support of the New Music on the Bayou summer music festival. More information on the summer festival can be found at newmusiconthebayou.com. For more information regarding the concert, contact Gregory Lyons, an associate professor of music, at 318-257-5470.
Written by Judith Roberts – jroberts@latech.edu