Department of Theatre to hold auditions for 'She Kills Monsters'
Louisiana Tech's Department of Theatre will be holding auditions for its third production of their comedic, thrilling, and farcical 2016 – 2017 season,
She Kills Monsters
, written by Qui Nguyen and directed by Mark D. Guinn.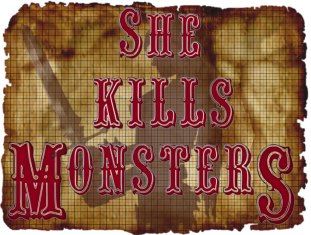 Come be a part of the sword-swinging action show inspired by Dungeons and Dragons, and written by Louisiana Tech alumnus, Qui Nguyen.
She Kills Monsters
auditions are open for everyone and will be held at 6:30 p.m. December 1 in Stone Theatre, located in Louisiana Tech's Howard Center for the Performing Arts. It should be noted that the show has adult language and content. To participate in auditions, please prepare a one minute contemporary monologue. Auditions might include movement. For more information, please contact Louisiana Tech Theatre's office at 318-257-2930.  The full run of performances is set for February 7-12, 2017. A quick-paced comedy fraught with aggressive fairies, fiendish cheerleaders, and slacker demon lords,
She Kills Monsters
is a heart-pounding homage to the warrior (& geek) within us all. Award-winning playwright and Louisiana Tech Theatre Alumnus Qui Nguyen gives us yet another brilliant, action-packed piece of geek theatre that redefines the genre, keeping you on the edge of your seat at one point and in tears the next. For more information on the Louisiana Tech Department of Theatre, please visit us at www.latechuniversitytheatre.com , "like" our Facebook page: facebook.com/latechtheatre, or follow us on Twitter and Instagram at @LaTechTheatre.
Written by Katie Brumfield – stonetheatre@gmail.com