'Opera Workshop: Love…and Murder' set for Stone Theatre
Louisiana Tech University's Department of Theatre is ready to raise the curtain on its second production of the 2016-2017 season, "Opera Workshop: Love…and Murder," directed by Dr. Lisa Maxedon, associate professor of music and director of the Opera Workshop at Louisiana Tech.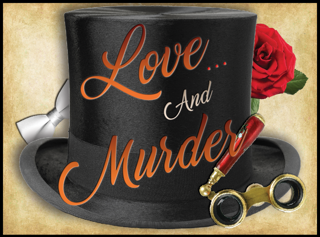 The 15-member cast will take to the stage of Stone Theatre at 7:30 p.m. January 11-14 for an exciting mash-up of Broadway hit musicals and a fun night of jazzy dance numbers and iconic songs. The Stone Theatre is located in Louisiana Tech's Howard Center for the Performing Arts.  For more information, please contact the Louisiana Tech Theatre Department office at (318) 257-2930. This year's Opera Workshop is all about love…and murder, as seen through the eyes of musical geniuses through the years.  From Leonard Bernstein's West Side Story to John Kander and Fred Ebb's Chicago, "Love…and Murder" will prove to be fun and laughter through the mayhem of tyranny and tender affection. The production will take guests on a journey to see how these two seemingly opposing forces are actually often felt in the same moment. Ticket prices for "Opera Workshop: Love…and Murder" are $20 general admission, $10 students with student ID, $15 youth under 14 years old, and $15 seniors (65 and up). To purchase tickets or for group rate information, please contact (318) 257-3942. The box office is located in the lobby of Stone Theatre and is open Monday – Friday from 1:30 p.m. to 4:45 p.m. For more information on this performance or the Louisiana Tech Department of Theatre, please visit us at
www.latechuniversitytheatre.com
, "like" our Facebook page at facebook.com/latechtheatre or follow us on Twitter and Instagram at @LaTechTheatre.