'King Lear' opens April 24
The final production of the 2017-18 season from Louisiana Tech University's Department of Theatre is less than two weeks away.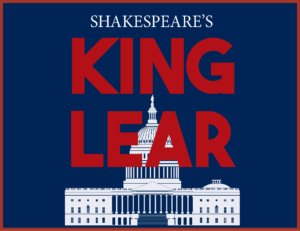 In Tech's take on
King Lear
, one of Shakespeare's darkest and most savage plays, the setting is modern-day Washington, D.C.; Paul B. Crook directs. King Lear runs April 24-April 28 at 7:30 p.m. and April 29 at 2 p.m. in Arthur W. Stone Theatre in Tech's Howard Center for the Performing Arts. For information about individual tickets and group rates, call the box office at 318.257.3942, or visit either LaTechUniversityTheatre.com or the box office in the Stone Theatre lobby. Box office hours are 1:30-4:45 p.m., Monday-Friday. Ticket prices are $25 for general audience, $20 for seniors (60+) and children under 14, and $15 for students. King Lear tells the story of the foolish and Job-like Lear, who divides his kingdom, as he does his affections, according to vanity and whim. His plan goes awry as his daughters scheme and fight for control, throwing the entire kingdom into turmoil. Lear's failure as a father and a king engulfs himself and his world in tragedy as he descends further and further into madness. Offering some of Shakespeare's greatest and strongest characters for both men and women, 
King Lear 
showcases the Bard at the height of his dramatic powers. For more information about the Department of Theatre, visit
LaTechUniversityTheatre.com
, our Facebook page at
facebook.com/LaTechTheatre
, or on Twitter and Instagram at @LaTechTheatre.