Auditions to be held for theatre production of 'The Last Night of Ballyhoo'
Auditions for Louisiana Tech University Theatre Department's production of "The Last Night of Ballyhoo," directed by Louisiana Tech Theatre Professor Paul B. Crook, will be held at 7:30 p.m. December 8 in Stone Theatre, located in Louisiana Tech's Howard Center for the Performing Arts.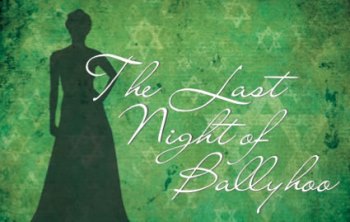 The cast will be composed of four females and three males. Auditions consist of cold reads from the script and are open to anyone who would like to participate. Copies of the script are available in room 304 of the Howard Center for the Performing Arts building for overnight checkout. Callbacks will be held at 7:30 p.m. December 9. Winner of the 1997 Tony Award for Best Play, Alfred Uhry's "The Last Night of Ballyhoo" takes place in Atlanta, Georgia in December of 1939. Gone with the Wind is having its world premiere and Hitler is invading Poland. However, Atlanta's elitist German Jews are much more concerned with who is going to Ballyhoo, the social event of the season. Especially concerned is the Freitag family – bachelor Adolph, his widowed sister, Beulah (Boo) Levy, and their also widowed sister-in-law, Reba. Boo is determined to have her dreamy, unpopular daughter, Lala, attend Ballyhoo, believing it will be Lala's last chance to find a socially acceptable husband. The family gets pulled apart and then mended together with plenty of comedy, romance and revelations along the way. Events take several unexpected turns as the characters face where they come from and are forced to deal with who they really are. Performance dates for "The Last Night of Ballyhoo" are scheduled for January 28-31, 2015 and February 4-7, 2015 in Stone Theatre. Times will be announced at a later date. For more information, contact the Louisiana Tech Department of Theatre at (318) 257-2930, visit www.latechuniversitytheatre.com, or access their Facebook page at www.facebook.com/latechtheatre. To learn more about upcoming events from the School of Performing Arts, visit http://www.latech.edu/performingarts/calendar.shtml.
Written by Marian Fields – stonetheatre@gmail.com