Stone Theatre production of 'The Last Night of Ballyhoo' premiers January 28
Opening night for "The Last Night of Ballyhoo" at Louisiana Tech University's Stone Theatre is less than a week away. Directed by Louisiana Tech Associate Theatre Professor Paul B. Crook, "The Last Night of Ballyhoo" begins its run at Stone Theatre at 7:30 p.m. January 28. The full run of performances is set for January 28-31 and February 4-7. Curtain is at 7:30 p.m. each night. Stone Theatre is located in Louisiana Tech's Howard Center for the Performing Arts on the corner of Dan Reneau Dr. and Adams Blvd.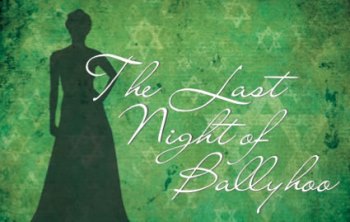 Winner of the 1997 Tony Award for Best Play, Alfred Uhry's "The Last Night of Ballyhoo" takes place in Atlanta, Georgia in December of 1939. Gone with the Wind is having its world premiere and Hitler is invading Poland. However, Atlanta's elitist German Jews are much more concerned with who is going to Ballyhoo, the social event of the season. Especially concerned is the Freitag family – bachelor Adolph, his widowed sister, Beulah (Boo) Levy, and their also widowed sister-in-law, Reba. Boo is determined to have her dreamy, unpopular daughter, Lala, attend Ballyhoo, believing it will be Lala's last chance to find a socially acceptable husband. The family gets pulled apart and then mended together with plenty of comedy, romance and revelations along the way. Events take several unexpected turns as the characters face where they come from and are forced to deal with who they really are. Ticket prices are as follows: $20 general admission, $10 students with student ID, $15 youth under 14 years old, and $15 seniors 65 years old and up. For group rates, please contact the box office, located in the Lobby of Howard Auditorium, at 318-257-3942. Their hours are Monday – Friday from 1:30 p.m. to 4:45 p.m. For more information, contact the Louisiana Tech Department of Theatre at (318) 257-2930, visit www.latechuniversitytheatre.com, or access their Facebook page at www.facebook.com/latechtheatre. Follow them on Twitter and Instagram at @LaTechTheatre. To learn more about upcoming events from the School of Performing Arts, visit http://www.latech.edu/performingarts/calendar.shtml.