Cast set for production of 'Brighton Beach Memoirs'
The Department of Theatre at Louisiana Tech University is proud to announce the cast its final production of the 2014-2015 school year, Neil Simon's classic "Brighton Beach Memoirs," directed by Dr. Ken Robbins.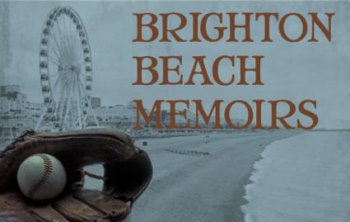 The seven-member cast includes the following: • Collin Cagle, a freshman from Covington, Louisiana, as Eugene Jerome • Johnny Marley, a senior from Shreveport, Louisiana, as Stanley Jerome • Andy Davis, a graduate student from Radford, Virginia, as Jack Jerome • Stephanie Hart, a graduate student from Ruston, Louisiana, as Kate Jerome • Olivia Willcox, a freshman from Bossier City, Louisiana as Blanche Morton • Courtney VanEaton, a junior from Shreveport, Louisiana, as Nora Morton • Emilia Meinert, a freshman from El Dorado, Arkansas, as Laurie Morton The play, regarded as Neil Simon's "funniest, richest and consequently the most affecting of his plays," centers on Eugene – a young teen growing up in Brooklyn in 1937. Dreaming of baseball and girls, he must cope with the mundane existence of Brooklyn, a formidable mother, an overworked father and his worldly older brother, Stanley. Throw into the mix his widowed Aunt Blanche and her two young yet rapidly aging daughters, and you have a recipe for hilarity served up Simon-style. This bittersweet memoir evocatively captures the life of a struggling Jewish household where, as his father states, "If you didn't have a problem, you wouldn't be living here." Performance dates for this production are set for April 22 – 25 and April 30 – May 2 in Stone Theatre, located in the Howard Center for the Performing Arts on the Louisiana Tech campus. For more information, contact the Louisiana Tech Department of Theatre at (318) 257-2930, visit www.latechuniversitytheatre.com, or access their Facebook page at www.facebook.com/latechtheatre. Follow them on Twitter and Instagram at @LaTechTheatre. To learn more about upcoming events from the School of Performing Arts, visit http://www.latech.edu/performingarts/calendar.shtml.
Written by Aadrise Johnson – stonetheatre@gmail.com