Theatre department announces cast for 'Love's Labour's Lost'
Louisiana Tech University's Department of Theatre is proud to announce the cast for its production of William Shakespeare's "Love's Labour's Lost" which is scheduled for 7:30 p.m. April 26-30, and 2:00 p.m. on May 1 in Stone Theatre at Louisiana Tech's Howard Center for the Performing Arts. "Love's Labour's Lost," a steampunk-inspired production of Shakespeare's wittiest and most intelligent play, is directed by Paul B. Crook, associate professor of theatre in Louisiana Tech's School of the Performing Arts, and is the theatre department's final production of the 2015-2016 season.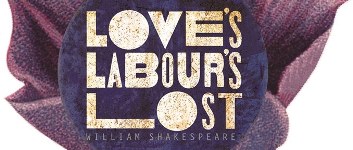 The cast for "Love's Labour's Lost" is as follows: • Liam McIntyre (Shreveport, Louisiana) as King Ferdinand • Ashley Davis (Covington, Louisiana) as Princess of France • Johnny Marley (Bossier City, Louisiana) as Berowne • Courtney Theodos (Shreveport, Louisiana) as Rosaline • Collin Cagle (Covington, Louisiana) as Dumaine • Amy Maroney (Jenks, Oklahoma) as Katherine • Nick Reeve (Ruston, Louisiana) as Longaville • Maggie McAdams (Henderson, Texas) as Maria • Zachary Bentley (Ruston, Louisiana) as Boyet • Cameron Harmeyer (Covington, Louisiana) as Don Armado • Emilia Meinert (El Dorado, Arkansas) as Moth • Austin Harrison (Mandeville, Louisiana) as Holofernes • Jessica Cashion (Fairview, Tennessee) as Dull • Matthew Gieseke (Shreveport, Louisiana) as Costard • Millie Omps (Slanesville, West Virginia) as Jaquenetta • Emilija Gacic (Belgrade, Serbia) as Lord/Forester/Marcade In "Love's Labor's Lost," King Ferdinand of Navarre has convinced his lords to swear an oath to scholarship, and in the process, forego the company of women for three years. The Princess of France, along with her ladies, soon arrives at Ferdinand's court on a political visit, only to be barred admittance and required to make camp outside of the court. Naturally, all of the Lords (and the King himself) immediately begin to struggle with their oaths as they fall in love with the Princess and her ladies. For more information on the audition, this production or the Louisiana Tech Department of Theatre, please call 318-257-2930 or visit www.latechuniversitytheatre.com. You can also "Like" our Facebook page at www.facebook.com/latechtheatre or follow us on Twitter and Instagram at @LaTechTheatre.
Written by Katie Brumfield – stonetheatre@gmail.com