History students receive awards at honor society event
Five Louisiana Tech University graduate students in history have been recognized for excellence in research and were presented with awards at the recent annual dinner of Louisiana Tech's Lambda-Rho Chapter of the Phi Alpha Theta History Honor Society. Dr. Jeffery R. Hankins, director of graduate studies in history at Louisiana Tech, made the presentations.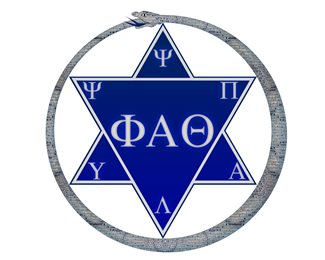 William A. Butterfield, of Ruston, took first place in the history department's annual research paper competition with a study titled, "The End of African Slavery in the Atlantic World." As first place winner, Butterfield received a certificate and a cash award. Blinn D. Sheffield, of Independence, Kansas, placed second with "Counter-Revolution on the Cheap: Eisenhower's Economic Aid to Guatemala." Christine Hodges, of San Angelo, Texas, whose project focused on "Breckinridge Long and the U.S. Response to the Holocaust, 1939-1944," received third place honors. Hankins also recognized two Louisiana Tech history students who recently swept the field in the North Louisiana Historical Association's W. Darrell Overdyke Competition for the best student research paper on a topic in the history of north Louisiana. Taking first place in the graduate division was William M. Dick, of Minden, whose entry focused on "Minden, Louisiana: Aspects of Identity During School Integration, 1969-1977." Second place went to Victoria P. Culbertson, of Shreveport, for a paper entitled "Promoting German Heritage in Minden, Louisiana, 1975 to the Present." Overdyke awardees each receive a cash prize and publication of the winning work in the journal North Louisiana History. In addition to her paper prize, Culbertson was also recognized as Outstanding Chapter Member for 2014-2015. Phi Alpha Theta (ΦΑΘ) is an American honor society for undergraduate and graduate students and professors of history. The society has over 350,000 members, with about 9,500 new members joining each year through 860 local chapters. Phi Alpha Theta seeks to promote the study of history through the encouragement of research, good teaching, publication and the exchange of learning and ideas among historians.
Written by Judith Roberts – jroberts@latech.edu