Theatre Department announces auditions for first production of year
Auditions for Joan Micklin Silver and Julianne Boyd's "A…My Name is Alice," directed by Cherrie Sciro, professor and coordinator of theatre at Louisiana Tech University, will be held at 6:30 p.m. September 14 in Stone Theatre, located in Louisiana Tech's Howard Center for the Performing Arts.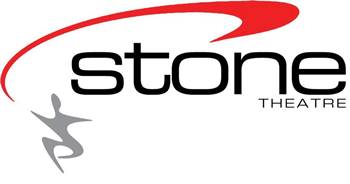 Actors auditioning for the cast, which will include men and woman, need to prepare a one minute, contemporary monologue fitting the spirit of the musical revue and choose a song to sing from the show. Those auditioning should also be prepared to sing Amazing Grace and wear clothes that allow movement. Sheet music is available in office 301A on the drama side of Howard Center for Performing Arts and is available for pick up from 9:30-11:30 a.m. and 1:30-4:30 p.m. Winner of the 1984 Outer Critics Circle Award for Best Revue, A…My Name Is Alice was originally developed by Joan Micklin Silver and Julianne Boyd. Noted by New York Times critic Frank Rich as "delightful, sophisticated and flat-out comic," this revue is filled with music that is both charming and witty, and will be certain to leave the audience nodding along as they recognize each and every predicament. Featuring a wide variety of relationships between the five main characters, each vignette explores what it means to be a woman. Join us for this bawdy, funny, insightful show! Auditions are open to anyone who would like to participate and callbacks will be held at 6:30 p.m. September 15. Performance dates for this production are October 27-November 1 in Stone Theatre. For more information on this production or the Louisiana Tech Department of Theatre, please visit us at www.latechuniversitytheatre.com, "Like" our Facebook page at www.facebook.com/latechtheatre, or follow us on Twitter and Instagram at @LaTechTheatre.
Written by Olivia Wilcox – stonetheatre@gmail.com