Stone Theatre to raise the curtain on "A…My Name is Alice"
Opening night for Louisiana Tech University's theatre department production of "A…My Name is Alice" is set for 7:30 p.m. October 27 at the Stone Theatre in the Howard Center for the Performing Arts on the Louisiana Tech campus.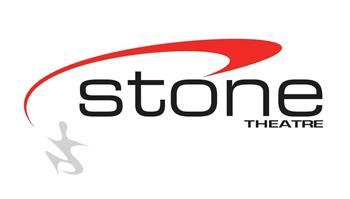 Conceived by Joan Micklin Silver and Julianne Boyd, and directed by Cherrie Sciro, professor and coordinator of theatre at Louisiana Tech, "A…My Name is Alice" is an outstanding musical revue that will show what the life of a woman is really like. Noted by New York Times critic Frank Rich as "delightful, sophisticated and flat-out comic," the show is filled with music that is both charming and witty, and will be certain to leave the audience nodding along as they recognize each and every predicament. Featuring a wide variety of relationships between the five main characters, each vignette explores what it means to be a woman. The cast includes Collin Cagle of Covington, Louisiana; Olivia Willcox of Bossier City, Louisiana; Austin Harrison of Mandeville, Louisiana; Michele Dormaier of Sioux Falls, South Dakota; Kaitlin Fouquet of Covington, Louisiana; Millie Omps of Slanesville, West Virginia; Alexis Landry of Appomattox, Virginia; Ashley Davis of Ruston, Louisiana and Hannah Miglicco of Shreveport, Louisiana. "A…My Name is Alice," runs nightly at 7:30 p.m. on October 27-31 and at 2:00 p.m. on November 1. Tickets are $20 for general admission, $10 students with student ID, $15 youth under 14 years old, and $15 seniors 65 years old and up. For group rates, please contact the box office, located in the Lobby of Howard Auditorium, at (318) 257-3942 between 1:30 p.m. and 4:45 p.m., Monday through Friday. For more information on this production or the Louisiana Tech Department of Theatre, please visit us at www.latechuniversitytheatre.com, "Like" our Facebook page at www.facebook.com/latechtheatre, or follow us on Twitter and Instagram at @LaTechTheatre.
Written by Olivia Wilcox – stonetheatre@gmail.com