Louisiana Tech marks history society's 50th anniversary with new member induction
As spring quarter comes to an end, Louisiana Tech University's department of history has something special to celebrate. May 2016 marks the 50th anniversary of the establishment on campus of Phi Alpha Theta, the national history honor society.  Chartered on May 21, 1966, Tech's Lambda-Rho Chapter has risen to national prominence, winning best chapter honors in its division 30 times in the last 35 years.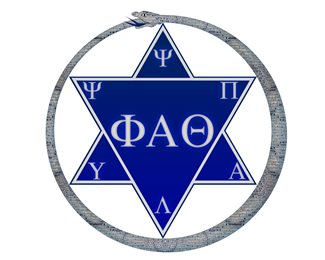 Events held to mark the half-century milestone included Lambda-Rho Chapter's annual spring banquet, a student research conference with participants from both Louisiana Tech and Grambling State University, and an initiation ceremony welcoming 14 new members from Tech and five new members from Grambling State. New Phi Alpha Theta members inducted this spring are Kevin W. Adkins, Casey L. Chaudoir, Jacob Dietz, Matthew Franszczak, Devante Garrett, Roy Gipson, Logan James, Cecilio Mata, Jonathan D. Mercer, Joseph P. Pesnell, Tyrus Rachel, Bailey Rasberry, Jamarcus Reed, Heather Reeder, Prentiss Smiley, Jackson T. Taylor, Julia Vanchiere, Darryl Ray Ware II and Ciara Wilson. Founded at the University of Arkansas in 1921, Phi Alpha Theta has more than 970 chapters nationwide and more than 400,000 members.  Each year the society initiates an average of 8,500 new members.  It also annually sponsors 35 regional meetings and 25 scholarships and prizes. Membership is open to students who have earned at least a 3.1 grade point average on 12 or more semester credit hours of history courses and who have an overall grade point average of at least 3.0.  Chapter student president for 2015-2016 was Emeterio Daniel Flores. Chapter faculty advisers at Louisiana Tech are Dr. V. Elaine Thompson and Dr. Stephen Webre.  Grambling State liaison adviser is Dr. Brian McGowan.
Written by Judith Roberts – jroberts@latech.edu